Become persistent by keeping up with the streak
#beginners
#productivity
#writing
#motivation
Thanks, everyone, for showing love and support to my work.
It gives me immense joy to share that my articles have been read more than 5k times on this platform and 10k times across platforms.
I started my writing journey this year, and I have already reached
It is such a milestone for me. It motivates me to write and share more with the community and gives new ideas to think about.
My Process
I'm a fan of James Clear, and I followed his advice of repetitive action over perfection. He recommends building up a process rather than overdoing things. So, I set up a goal to write and publish one article per week. I've been able to keep up with it for over a month now, and I have published six posts, with 40 in the draft.
If you are planning to start, my advice would be to
fix a schedule for yourself and follow it without questioning
increase the frequency when it starts feeling too easy
focus on your progress only, everyone else had a different start
keep an idea box to add new ideas as draft
keep improving your content and listen to what the audience likes
What's next
I'll publish articles twice a week
I'll tweet once each day
Aiming for the eight-weeks streak badge
---
I hope this was motivating and helpful for you. Please share your experience in the comments below, and for more such content, please follow me on Twitter
Until next time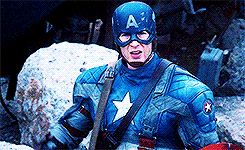 Return to All Articles